Email Us Any Time!
info@countrytraditions
online.com
Visit Us On Facebook
As The Bobbin Winds : Summer Sales Fun
Having Trouble Viewing this Email, Please Click Here
As the Bobbin Winds Email Newsletter: Volume 6:5:2012


My Dearest Country Traditions Friends,

Summer is here and so is the time for summer fun! Everyone has a favorite part of every season. Mine personally, would have to be, being able to be outdoors and spending time with family and friends, that it seems you only see a few times a year. Summer is a time to lay back and enjoy life a little more, and make lots of wonderful memories. Time flies by too fast and in a blink of an eye, the seasons will begin to change yet again and a new year will be upon us. I like to think of each season and each year as another patch in my quilt of life. It is held together by the stitches of love and caring that we receive from those around us. My challenge to you this summer is to have lots of fun, make lots of memories, and continue building your own quilt. I know I will!

To continue on with the summer fun here at the shop we have lots of things coming up in the next few months. Starting with the

BACK PORCH SALES

Event, which will begin this Thursday, June 7th and go till Saturday, June 9th. This is the second biggest sales event of the year here at Country Traditions. You truly will not want to miss the opportunity to pick up "select" fabrics and "select" gift items at amazing prices. Make sure you stop in early during this sale to get the best selections because when it's gone, it's gone!

The ACCUQUILT GO! QUILTING RETREAT is also approaching this summer and will be here before we know it. We will have a full house this year which is very exciting. Here at the shop, we have been busy, busy, making sure that everything is raring to go for an amazing time. We are looking forward to all the wonderful people we will get the chance to meet. It is going to be a blast! Although we are full for the retreat, we do have space open on the bus for the June 22nd Barn Quilt Unveiling Event. If anyone would be interested in attending. The cost is $64.99 which includes the ride to and from the days events, a meet and greet with Alex Anderson, backstage passes to the Unveiling, tour of AccuQuilt's new location, lunch, and tickets to the Omaha Quilt Guild Show.

Please give us a call if you would be interested in

attending the day's events. We look forward to seeing you all there.

THE ULTIMATE QUILTERS' GARAGE SALE will also be held very soon. This is a wonderful time to get rid of your old stash that you have laying around, and earn some extra cash. Don't forget to stop in and pick up your seller numbers and price tags. You will be able to start dropping your merchandise off July 5th, 2012 and it will need to be picked up by July 18th, 2012, unless there have been other arrangements made. And remember, you will be earning Country Traditions Cash Bucks that you can use to have a shopping spree.

If you are looking for a Handi Quilter Long Arm machine but are not wanting to buy new. We have a few customers who are wanting to upgrade and sell their current Long Arms. These machines are in wonderful condition and are just waiting for new homes.

Please take a look at our website if you are interested.

www.countrytraditionsonline.com


May Your Bobbin Always Be Full,

Your Friends at Country Traditions

---
Don't Miss Out!!
Back Porch Summer Sales Event
Thursday, June 7th - Saturday, June 9th, 2012


"Select" Batiks - $5.99-$6.99 a yard*
"Select" Flannels -$5.99-$6.99 a yard*
"Select" Quilt's of Valor - $5.99-$6.99 a yard*
Variety of "Select" Prints - $5.99-$6.99 a yard*


Sale Fat Quarters $1.25
(After this sales event the sale fat quarters will increase to $1.50)
"Select" Sale Fabric will be 30% - 50% off
"Select" Gift Items will be 60% off

This is our 2nd Largest sales event of the year!
Come early for our best selections because when it's Gone, it's Gone!

* 1/2 yard minimum cuts to receive sale price

---

See the Unveiling of the Next AccuQuilt Barn Quilt Design at AccuQuilts' new home in Omaha, NE
June 22nd, 2012
We are currently booked for the retreat, but still have spaces available on the bus to attend this amazing event! The price is $64.99 which covers the trip on the bus to
and from the event with snacks and fun planned while we travel, tickets to the
Omaha Quilt Show, and also Back stage passes to the quilt unveiling.
Plus a chance to meet and visit with Alex Anderson!
Please call to register by June 15th, 2012
You Don't want to Miss Out on this wonderful opportunity! Call today to reserve your spot!

---
4th Annual

Ultimate Quilters' Garage Sale
Thursday, July 12th - Saturday, July 14th, 2012


Lighten Your Stash! Earn Store Cash!



-Call Country Traditions to get your sales ID # for tagging your goods.
-Price your items, then bring them into the store starting July 5th, 2012
-We will sell your items for you during the garage sale.
-You then receive Country Traditions Cash Bucks for the amount you sold after the sale.
-Use your Cash Bucks and have a fun day of shopping with us

*Please pick up remaining items by July 18th, 2012 or make arrangments
Don't forget to come in and do a walk threw to see what new goodies you can
find that are on sale during the sale!

---
Come See Us At The....
34th Annual


Omaha Quilt Guild Show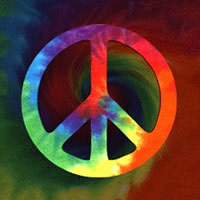 LaVista Conference Center
12520 Westport Pkwy., LaVista, NE




Thursday, June 21st - Saturday, June 23rd, 2012



Thursday 5:00pm - 8:00pm
Friday, 9:00am - 8:00pm
Saturday, 9:00am-4:00pm

For more information please visit thier website:
www.omahaquiltersguild.org
---

Waiting for the Omaha show for an HQ Special,
We have a few gently used Handi Quilter Long Arm machines available. These machines are
in wonderful condition and are just waiting
for new homes.

If you would like to take a look at what we have available please stop in the shop or log on to our website and check them out.
www.countrytraditionsonline.com
---
2011-12 Internet
Web Sampler Celebration
Block-of-the-Month


Welcome to our 2011-12 Internet Block-of-the-Month Program. This is our gift to you for being a loyal reader of "As the Bobbin Winds". You can only get these sampler block patterns by being a loyal subscriber of "As the Bobbin Winds" email newsletter.

Over the course of 13 months you will receive directions on how to make (12) different Star Sampler Blocks, starting easy and working up in difficulty as we move throughout the year. On the 13th month you will receive the directions for the finishing layout of this beautiful sampler.



This project has been designed to be scrappy in nature, however, if you would like to purchase fabric to make yours we have included suggested yardage with the first block pattern. We made our sample using fabric designed by Jo Morton, but it would be beautiful in Batiks, Art to Heart, 30's, Kansas Troubles, or the New Serenity line. Let your imagination be your guide!
*Download your Star Sampler block by clicking on the block name above and then print off the pattern if you like. You will need Adobe Reader installed with the latest version to open the PDF and print the pattern off.

**If you missed a past block, visit the Country Traditions On Line Newsletter Page for Archived copies of past "As the Bobbin Winds" email editions.